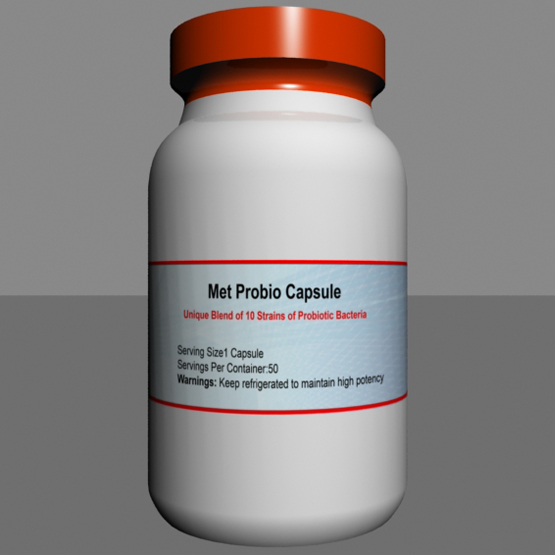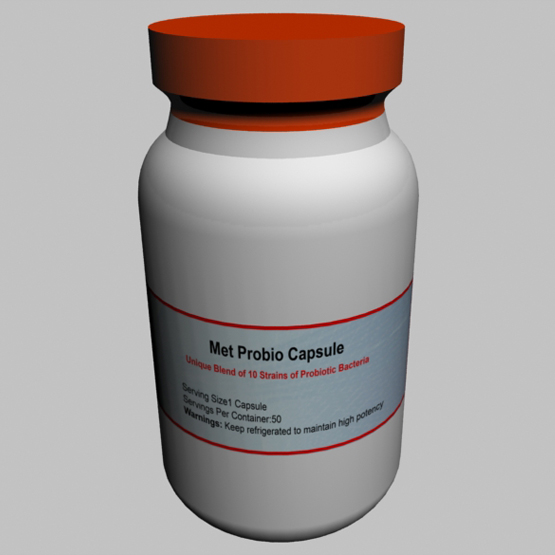 Met Probio Capsule ( 50 Billion CFU )
$28 (50 capsule per bottle)
Met Probio Capsule is designed to provide a balanced spectrum of beneficial bacteria found in human intestinal tracts. Regular intake of beneficial probiotics can help aid in maintaining healthy intestinal flora. This product also contains FOS to assist healthy growth of acidophilus and bifidus organisms. It is Dairy, Wheat & Gluten Free.
Serving Size1 Capsule
Servings Per Containe r50
Proprietary Blend Of 10 Strains Of Probiotic Bacteria:
50 Billion Organisms*
Lactobacillus Acidophilus, Bifidobacterium Bifidum, Lactobacillus Plantarum, Lactobacillus Salivarious, Lactobacillus Casei, Lactobacillus Paracasei, Lactobacillus Rhamnosus, Bifidobacterium Breve, Bifidobacterium Longum, Streptococcus Thermophilus.
Other Ingredients:
Cellulose, Cellulose (Capsule), FOS (Fructooligosaccharides), Ascorbyl Palmitate, And Silica.
Contains No: Salt, Starch, Wheat, Gluten, Soy, Milk, Egg, Shellfish Or Preservatives, Vegetarian/Vegan Product.
Directions For Use:
As a dietary supplement, take 1 capsule daily between meals or on an empty stomach.
Warnings
Keep refrigerated to maintain high potency.